Frequently Asked Questions
Q : Do you just remove everything, or can you sort it as well?
A : If you have specific items in mind, we can arrange for a separate area where these items will be placed for your perusal.
Q : How can you assist in minimising the distress that can be caused by removing a loved ones belongings?
A : To minimise any further distress, we can arrange to collect the keys from you and return them to you once we have finished.
Q : What happens to any valubles and furniture that are able to be sold?
A : If anything of any value is identified during the clearance, its value will be deducted from the overall cost of the removal.
Q : Is there anything that you wouldn't accept to remove?
A : Any dirty items that will be likely to contaminate the van or require it to be cleaned.
Q : What do you class as recycling?
A : If the item is worth money, then we will get an independent assessment of its value and this is passed back to you, if it isnt worth anything but it is still in good condition then we will take it to the local charity shop. If they don't want it then we will take it to the local recycling centre and dispose of it correctly.
Q : How do you calculate my costs?
A : Each quote is tailored to each individual customer and we base the price on your specific needs.
Q : Is your company registered to transport waste?
A : We are a registered waste carrier with the Enviroment Agency - Our license number is CB/WN5276WJ
Clearances & Removals
THCC has all the experience and resources required to carry out all kinds of clearance work. We are licenced waste carriers, and if you require the removal of household goods and waste, so that your property is left clean, tidy, and empty for sale, or transfer to a landlord, we can help.


We can clear all types of property, including
Houses of all sizes and types
Flats, even where there is no lift, or access is restricted
City centre properties where parking is difficult
Commercial premises, including factories and industrial units, shops and offices
Storage facilities
Farms and smallholdings
Gardens and areas of land, including the removal of trees, undergrowth, sheds, vehicles, etc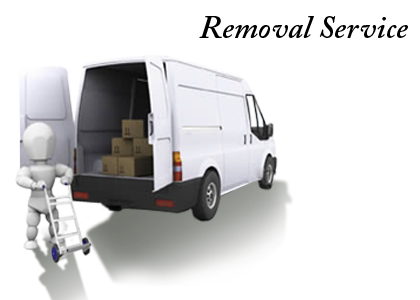 You can be sure that your clearance will be conducted in a professional, non-intrusive manner thereby giving you complete piece of mind.
We will always;
Take great care not to damage communal hallways, entrances, garden paths, gates and fences.
Use closed vehicles so that personal effects are not visible to the public
Ensure that confidential documents, photographs, etc, if discovered during a house clearance, are brought to the attention of the relatives.
Ensure that staff are bound by a confidentiality agreement which prevents them from disclosing any details of the house clearance, to any third party.
THCC combines its clearances with transport and moving contents as well as disassembling furniture, removing lamps and shades and household items, taking down the and ensuring all the cupboards and drawers are empty with no items unknowingly left behind. We offer a total package for the partial or entire clearance of the home, including transport and moving.
Man & Van Transport Service
THCC are able to offer you transportation of items purchased from shops like Argos, Home Base, B&Q, Wickes but you don't have the necessary room in your vehicle to transport it home. THCC will get them delivered as quickly as possible and without any damage.

It can work out cheaper than paying store delivery costs and we give you a delivery time that suits you rather than a 12 hour window most companies offer.

We also offer to convey your items to a specific location, we will collect your items from the place pointed by you and then deliver these to wherever you require. No more worrying how your going to get that three piece suite or wardrobes across town to the member of family that wants it.

The cost of the transport is determined by the time it is likely to take and the volume of items to be carried.